Driveway Snow Plowing Massachusetts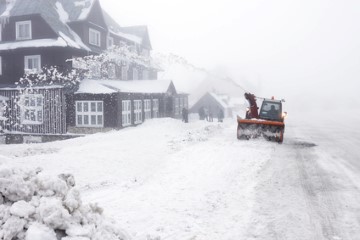 JB Mohler Snowplowing provides complete Massachusetts Driveway Snow Plowing services such as snow hauling, shoveling, and maintenance such as clearing sidewalks and driveways, salting, and removing ice. Equipped with state of the art commercial grade snow plows, pushers, front-end loaders, and skid steers, JB Mohler Snowplowing is available 24 hours a day to assist you in relocating and removing snow from your driveway or other residential site.
Our Massachusetts snow removal technicians provide snow removal services for both residential and commercial areas such as corporate offices, shopping centers, medical facilities, retail stores, and industrial properties. Our experienced team of snow removal experts are available around the clock to assist you with all your winter service needs.
Our Massachusetts Driveway Snow Plowing Includes:
Snow Removal
Snow Cleaning
Snow Shovelling
Snow Plowing
Driveway Snow Cleaning
Driveway Snow Shovelling
Driveway Snow Clearing
Snow Shovel Driveways
Snow Shovel Walkways
We Provide Driveway Snow Plowing in the Following Towns in Massachusetts:
Lancaster, MA | Clinton, MA | Bolton, MA
Why Massachusetts Homeowners Should Hire Us For Their Driveway Snow Plowing
At JB Mohler Snowplowing, we pride ourselves on honesty, integrity, and professionalism. We strive to provide superior quality, continuous communication, and abundant knowledge of our services to all our customers.
So when you hire us for your Driveway Snow Plowing project, you can expect professional service and quality results.  We guarantee complete customer satisfaction on each and every Driveway Snow Plowing job we complete. We believe that our values and experience will create great, long-lasting relationships with our clients.
Recent Articles About Massachusetts Driveway Snow Plowing
Winter is a beautiful season filled with glistening snow outlining all of the lovely trees, bushes and highlights the landscape around us. Although it's certainly lovely to look at from warm cozy homes indoors, one thing that most people don't enjoy about the season is spending hours in the cold, shoveling snow. Most people believe [...]

Now that you've got your new snowplow, what do you do? It's getting to be that time of the year. Soon the football game is going to be on during Turkey Day and you have just recently put the blade on the truck for the first time. In fact, you just might be new to [...]
If you are looking for Massachusetts Driveway Snow Plowing then please call 978-706-1353 or complete our online request form.